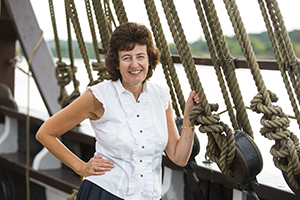 One of the most experienced psychotherapists in the south east of Ireland, Alice McLoughlin has been working in the field for 30 years. She was born in South Kilkenny and after her Leaving Certificate, she was awarded a scholarship to the U.S.A., where she studied for six years and graduated with a first class honours B.A. Degree in Psychology and English from Immaculata University, and a Master of Science Degree in Counselling and Human Relations from Villanova University.
Never aspiring to be an emigrant abroad, Alice returned to Ireland and worked full time in the field of addiction treatment for eleven years. In 1996, she set up her own private counselling practice and continues to work with a wide range of individuals and couples of all ages, including people with addictions, anxiety, bereavement, depression, physical illness, relationship difficulties, and sexual problems. Alice uses a wide variety of approaches to help her clients, including Person Centered Therapy and CBT- Cognitive Behavioural Therapy.
She also offers clinical supervision for individuals and groups.

Over the years, Alice has added various training courses to her repertoire of skills, including a Diploma in Advanced Hypnotherapy from The Institute of Clinical Hypnotherapy and Psychotherapy and a Post-Graduate Diploma in Counselling Supervision from Trinity College's Psychology Department. She is an Accredited Member and Supervisor with The Irish Association for Counselling and Psychotherapy (IACP) and The Addiction Counsellors of Ireland (ACI).
Alice lives and works in the seaside village of Curracloe, County Wexford, Ireland.
Treatments Available at Sláinte Centre, Curracloe, Co. Wexford.
Alice (086-2600761)
Counselling & Psychotherapy
Clinical Supervision
Reiki Healing
School talks for 6th Classes
Home Visits
Patrick (086-0857153)
Massage Therapy
Barber & Hot Towel Shaves
Home Visits
Alice's Children's Book: 'Yes to Health! No to Drugs!'.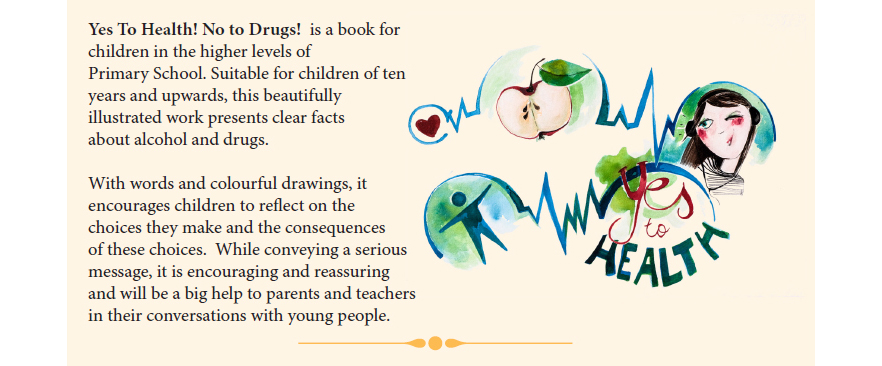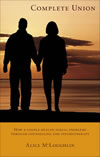 Alice's Book: 'Complete Union'. The detailed and true story of the process of therapy with a couple who were married for six years and had not had sexual intercourse, due to the wife's inhibitions, which caused a condition called vaginismus.
The book illustrates the healing of the main obstacles in the mind of the woman and includes the weekly journals of the couple as their sexual relationship progressed. This warm and personal story is of interest to women to couples, and to anyone working in the field of human relationships. It is also a useful and thought-provoking read for students of psychology, psychotherapy, counselling, and other areas of social science. For more details click here.

To discuss your needs for psychotherapy, supervision, Reiki healing or to buy a book, simply contact Alice :
Alice McLoughlin, Sláinte, Curracloe, Co.Wexford , Ireland .
Phone 053-9137412 or 086-2600761.
E-mail:info@alicemcloughlin.com